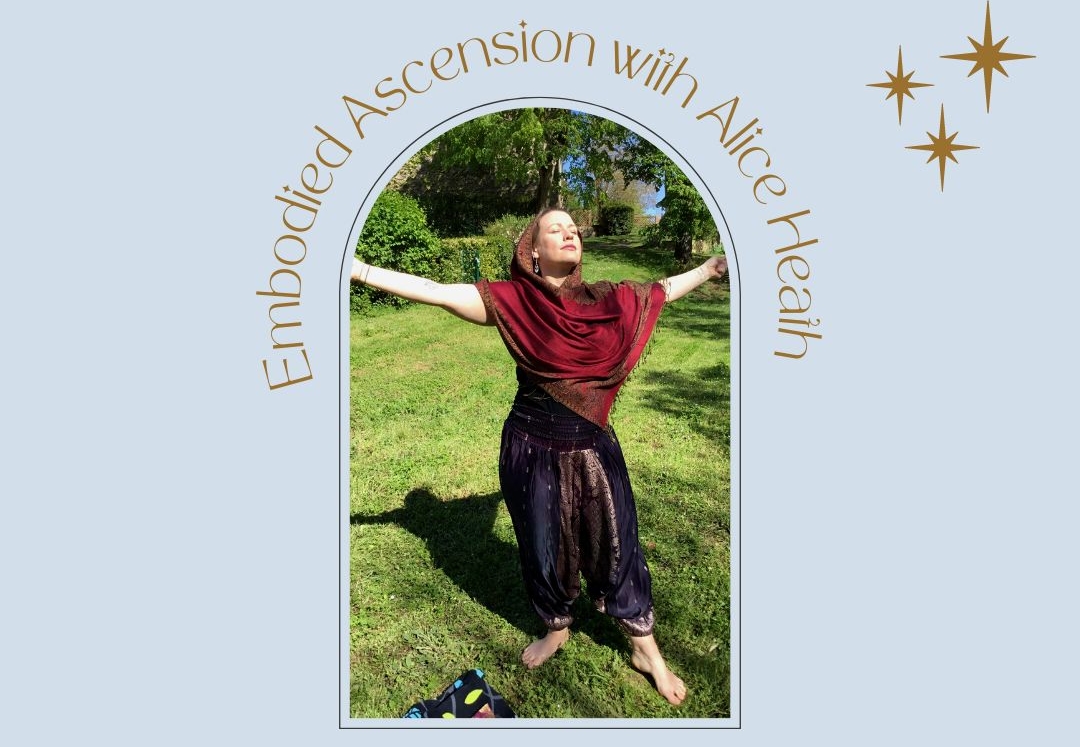 IN PERSON workshop with Alice Heath! Sunday July 16th in Emsworth! (Limited Earlybird Tickets Available NOW!)
£99
Buy Now
EMBODIED ASCENSION WITH ALICE HEATH – EMSWORTH, UK 16th July 10-4:15pm
A full day of Christed Conversations, Channelled Star Wisdom, Soul Expansion and Deep Cellular Healing with Audience Interaction throughout!
EARLYBIRD PRICING OF £99 UNTIL 15th JUNE
Part 1 – What is it to be Living Love? 
– How to feel the joy of being on Earth at this time
– Expanding the Heart connection
– Living in Oneness and Compassion
Part 2 – Welcoming Home Our Shadows! 
– Seeing through our own shields and cloaks..!
– Healing Auric perforations
– Discover the simplicity of True Ascension
Part 3 – Arcturian Healing and Star Wisdom! 
– What is it to 'Channel'
– Clearing the 'fog' from your Crown
– Accessing your Spiritual Gifts of Light!
Closing the day with a final message of Love from the Teams of Light!
BOOK ONLINE HERE!
Tickets only £111 for full day access, including event recording! Earlybird tickets on sale for £99 until 15th June!
General flow of the day:
– Arrive at 9.45am for a prompt 10am start. Concluding 4:15pm
– 1 hour for lunch, and a morning and afternoon tea break
– There will be time through the event to ask Alice and her guides questions!
 Lunch and refreshments are included in the ticket price. When you book you will have a choice of 2 different plant-based and gluten free options 
 Please advise of any other allergies on the booking form you receive from Kate.
*We will be videoing this event in order to provide event replay and so others further afield can benefit from the wisdom and Love being channelled through
Due to the nature of this event, when asking questions please avoid naming people, brands or companies. Thank you for asking your questions from an open heart and with integrity 
Limited tickets available